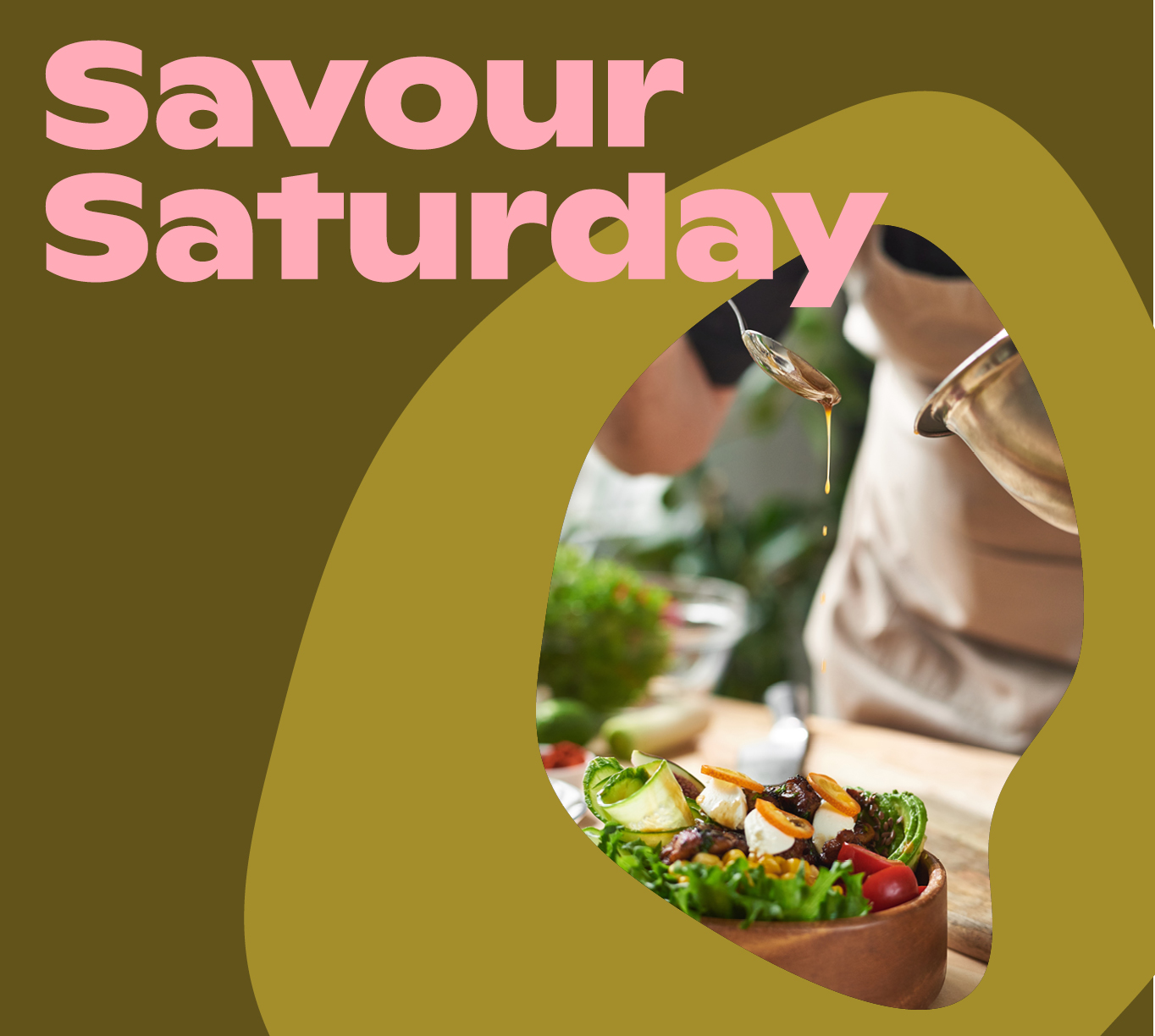 Savour Saturdays
15 July, 2023-18 November, 2023
It's been a long day at work, the kids are hungry and you're looking blankly at the fridge with few ingredients to work with… what do you do? You visit
Savour
! Our nifty recipe generator is ready to assist households make the most of what's on hand, offering a range of simply delicious recipes with the ingredients you have available.
We invite you into the kitchen at Rockdale Plaza for our Savour Saturday Live Cooking Shows! Focusing on minimising waste and repurposing leftover ingredients, our live cooking shows will highlight how you can make the most of an ingredient using various recipes and tips for creating a more sustainable household, with a different ingredient to be showcased every month. Running in centre every 3rd Saturday of the month from 11am - 2pm.


Join the Savour community by uploading your own recipe to the website, for a chance to be featured in our Savour Saturday events! The recipes at each event will also be available on Savour for you to recreate at home.
Dates: 3rd Saturday of the month
Location: in Fresh Food Hall
Time: 11am - 2pm
Please note this may not be suitable for people with severe food allergies.
Have you seen the Savour Station at Rockdale Plaza? Submit your recipe to the Savour app for your chance to win a $500 Fresh Food gift card!
Savour Recipe Rewards Terms and Conditions
Save time, money and reduce food waste with Savour!